Ingrid Scholte
I have always been fascinated by people. As an exemple of this, I was formerly an actress and stage manager in theatre for children and adults. My fascination in people forms the basis of my present work as actress/teacher in educational training, with a focus on nonverbal communications.
In my drawings and paintings (pastel, ink, pencil and oil paint) people take a central role.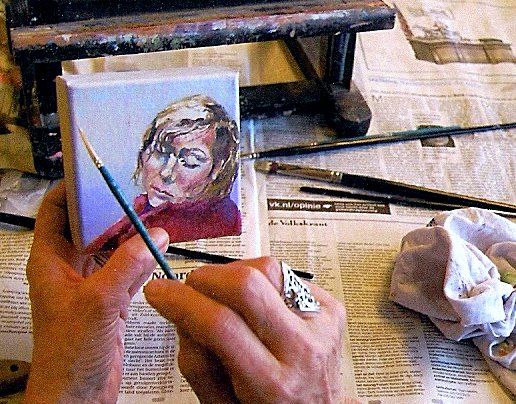 Whatever happens to people, whether they are nearby or far away, they are an inexhaustible source of inspiration to me.
I was taught for twenty years by Berend Groen, a famous painter of landscapes, in Zeyen (Drenthe, The Netherlands). He unfortunately died in 2003. I have also undertaken many masterclasses in the Wackers Academy in Amsterdam (with Sam Drukker and others).